Member
Join Date: Jun 2016
Posts: 59
(Thread Starter)
Roush Cold Air Intake for the Ecoboost Raptor
---
Roush released a cold-air intake for the Ford Ecoboost Raptor and it's available for $409.99 and also comes with a 90-day limited parts warranty
It's an oil-free mesh air filter, along with an injection molded air box, air tube, 105mm MAF tube and hardware.
The cold air intake system is 25% less restrictive than the oem system. No dyno charts yet though or even how much hp/tq you should gain.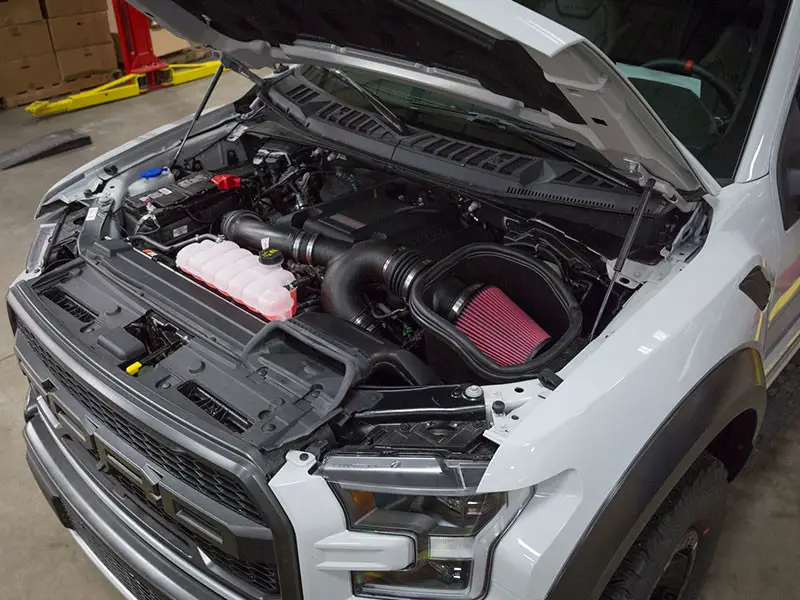 Senior Member
Join Date: Jan 2015
Posts: 345
Not bad gains at all but I would recommend doing this with a tune, that way you get some really noticeable gains. Someone spending $450 with tax for this likely has the money sitting around for a tune. Might as well treat yourself
Member
Join Date: Nov 2016
Posts: 59
The gains weren't really mentioned at all so I wouldn't even begin to speculate power increase on these, but I do agree, the only way to really benefit fully from any sort of aftermarket add on is to get a tune for it. They always say, after installing any new part, get a tune after to make it usable.
Senior Member
Join Date: Jan 2015
Posts: 345
Just thought about this but with air flow being less restrictive could that mean we get a slight bump in fuel economy? In some cases I heard people get a 1-2 MPG bump, but that was after a couple tanks of driving.
Member
Join Date: Nov 2016
Posts: 59
I have heard the same thing that people get some better mpg after installing mods like these. But I think 1-2mpg is extremely negligible and especially with this increasing induction noise, I'd probably lose a lot more mpg considering I'd be dropping the pedal a lot more often